Click here to view original web page at www.theweek.in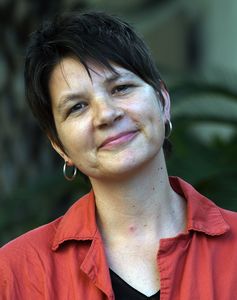 I have been making documentaries since the 1990s in Canada. I am very motivated to tell human-centric stories that have global resonance and relevance. Through the people featured in my film, I try to explore larger questions that matter in the world. My last film was called The Ghosts in our Machine that explored the complex question of animal use for food, fashion, entertainment and research. The film did really well and was released in all continents in several languages.
Then I decided I wanted to make a film that is solution-focused. Industrial agriculture is one of the most devastating industries in the world. Its impact on the environment is catastrophic. I was searching for a subject matter and a person who would be an entry point to tell a story that has potentially a colossal solution linked to it, and I found one—Dr Uma Valeti. I was introduced to him by the executive director of the Good Food Institute, whose company aims to accelerate the clean meat industry. Valeti was immediately interested because he believes in transparency around the issue. He saw the documentary as a way to tell the story publicly, while it was unfolding.
I have been following this story for two years. The film has been commissioned by Canadian national broadcaster CBC. It will be a 90-minute documentary that will be released in 2020. Clean meat as a concept is something that needs to be talked about. We need to have dialogues, consider all angles to understand it and argue about it.
I want my film to be a tool and vehicle to create that awareness and start the dialogue. Meat the future will be charting the birth of a new industry. The fact that we were there to witness that birth is very exciting from a story-telling perspective. Will it succeed? I don't know. It seems like all indicators are pointing towards success, like the giant tent of investors the company has managed to rope in, from meat industry incumbents to influential billionaires.
I was there with my camera when Memphis Meats had just moved into a humble facility at the outskirts of Silicon Valley. And, then, I was also there when they moved into their big facility in the heart of Berkeley, California. Charting that trajectory in terms of growth of the company has been quite fascinating. There are many layers to the story covering business, science, innovation and social issues. But the meta framework will be climate change. And whether clean meat can be a solution to the looming problem. We know we are facing a catastrophe. I am very motivated to tell this story from that point of view.
Click here to view full article